Kathleen Jesme reads from her new book of poetry "Albedo"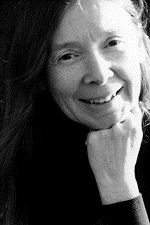 New poetry from Minnesota's own Kathleen Jesme.
Albedo is a collection of tricksters from Anton Mesmer to the inexplicable gods of Ovid; fairy-tale characters and figures from memory; the white blanket of snow in the far north across which a small plane flies: these recurrent images haunt and populate Kathleen Jesme's Albedo. "A small abyss becomes / larger with use," she writes, yet in examining the mostly ordinary and sometimes extraordinary ways in which the individual comes to perceive and love the world, Jesme acknowledges a landscape of "dormancy for the duration" with poems that confront multiple mournings.
----
Kathleen Jesme is the author of five collections of poetry, most recently Albedo (Ahsahta Press), Meridian (Tupelo Press), and The Plum-Stone Game (Ahsahta Press). Her books have won the Lena Miles Wever Todd and Snowbound Poetry Prizes. She is a graduate of the Warren Wilson MFA Program for Writers and a recent recipient of a Minnesota State Arts Board grant.
Event date:
Thursday, March 20, 2014 - 7:00pm