The Boy and the Mountain: A Father, His Son, and a Journey of Discovery (Hardcover)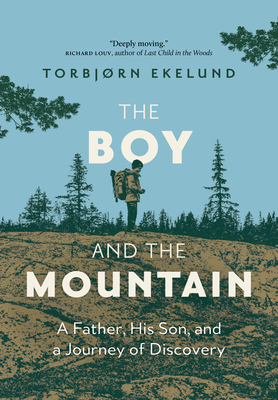 Description
---
In this engrossing book, a father and son ascend a mountain together, retracing the steps of a boy who went missing there a century earlier-a quest that spawns a tender meditation on nature, family, and the joy of discovery.
Six-year-old Hans Torske disappeared in Norway's Skrim mountains in 1894. Why he wandered away from his family's cabin is still a mystery, but his body was found the following summer, lying atop a 2,860-foot mountain peak and covered with his thin jacket. More than 100 years later, nature writer Torbj rn Ekelund and his seven-year-old son, August, attempt the same summit. It's August's first overnight hiking trip, and Ekelund is eager to share his love of nature with his son. But soon he notices that the ways children and adults experience nature are vastly different, for better and for worse.
The Boy and the Mountain reflects on what parenthood requires: experiencing the joy of watching your child go out into the world for the first time, while also worrying about the dangers they may face. Filled with curiosity, humility, and deep gratitude for wild places, this gem of a book is a celebration of the uncompromising nature of the elements, our bond with them, and the special relationship between father and son.