Birds of Northern California (Paperback)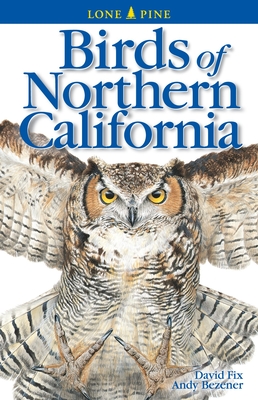 $27.95

Not in our store, available to order
Description
---
Renowned California birders David Fix and Andy Bezener share their expertise and passion in this wonderful field guide to 324 species of birds found in the Golden State. From Yosemite and Sequoia National Parks up to the Klamath National Wildlife Refuge, Northern Califonia abounds in opportunities to view nature. Included are:
Comprehensive species accounts, with individual color-coded range maps, and information on nesting, feeding, size, and sounds
More than 350 full-color illustrations and more than 325 maps
Color-coded quick reference guide
Guide to bioregions and their geography
Birder's Checklist
Indexes of Latin and common names
Illustrated glossary
Bibliography
About the Author
---
Andy Bezener has a degree in conservation biology and has done fieldwork for the Canadian Wildlife Service. His concern and admiration for wilderness and wildlife have inspired him to coauthor a number of Lone Pine field guides.