Sarah Stonich / Shelter
Common Good Books celebrates the book launch of
Minnesotan author Sarah Stonich's new memoir, Shelter.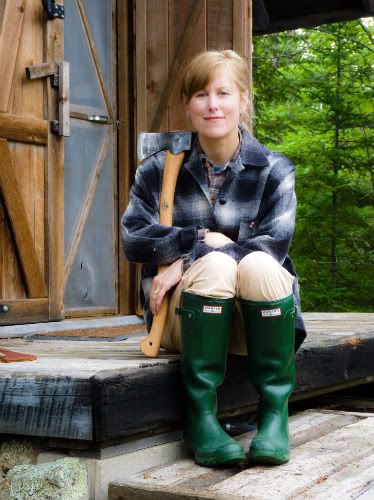 Sarah Stonich is a recipient of the Loft/McKnight Award for Fiction,
a Jerome Foundation Grant, and a Minnesota State Arts Board Fellowship.
She lives in St. Paul, Minnesota. 
A newly divorced Stonich finds herself yearning for a piece of land to call her own, that perfect spot on a lake, tall pines, a sense of permanence, a legacy for her son, and a connection to her paternal heritage.
"Perfect" turns out to be roadless, raw wilderness near where her immigrant grandparents settled a century before and where the family name is now a postscript. Stonich recalls stories of her relatives, meets admirable and remarkable characters in the community, considers another go at love, and, finally, builds a small cabin. But when "progress" threatens to slice her precious patch of land in half, she must come to terms with the fact that a family legacy is no less valuable with or without a piece of earth.
"How do we value the land? Through the story of her tiny cabin in the woods, Sarah Stonich suggests that the truest sense of place may be found not on the ground but in our hearts." --Michael Perry, author of Population: 485, Truck: A Love Story, and Coop: A Family, a Farm, and the Pursuit of One Good Egg
Event date:
Wednesday, March 23, 2011 - 7:30pm
Event address:
165 Western Avenue North
165 Western Ave North
us