The Reaper (Paperback)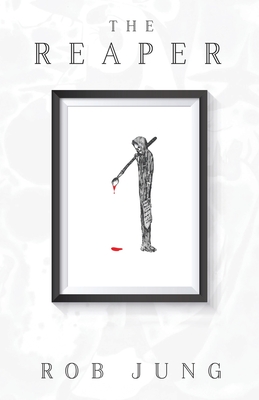 Description
---
Against the backdrop of the Spanish Civil War and the rise of the Third Reich, powerful and dangerous interests
compete for possession of The Reaper, a painting by Spanish artist Joan Miro. The painting disappears in 1937 at the end of the Paris Exposition, leaving the art world and law enforcement authorities to speculate about the
unsolved mystery.
Seventy-five years later, Magnolia Kanaranzi, estranged mother of struggling artist Hamilton Blethen, learns of the vanished painting and contrives a scheme to atone for casting him aside as a toddler. When she secretly arranges to have him paint a copy of The Reaper, Hamilton is convinced he is being asked to paint a forgery, posing an ethical dilemma for the artist at the same time he is being forced by his love for
a woman to come to terms with the pain of being abandoned. The scheme turns violent when it interferes
with Magnolia's rise to the highest levels of social prominence, but a shattered Blethen finds redemption
in The Reaper.