Fire & Fury: 35 Years of Eruptions at Kilauea (Hardcover)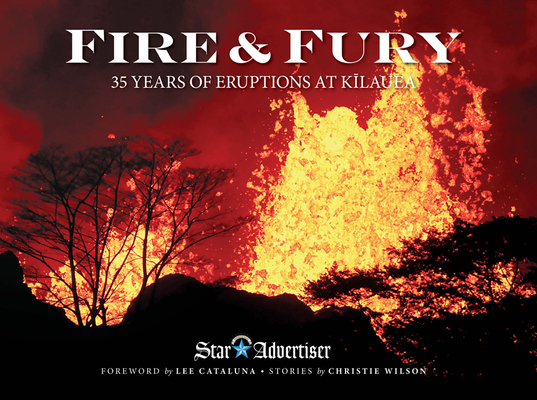 $26.95
Email or call for price
Description
---
Since erupting January 3, 1983, Klauea Volcano on Hawai'i Island was continuously active, with brief pauses, for over 35 years.
The end of the Pu'u 'Œ' eruption "€"the longest in recorded history "€"came unexpectedly on April 30, 2018, followed three days later by a new eruption in the Leilani Estates subdivision in Lower Puna. By the time Pele, the Hawaiian volcano goddess, quieted down in early September 2018, lava had blanketed nearly 70 square miles while destroying 1,000 structures and displacing hundreds of residents.
In Fire & Fury: 35 Years of Eruptions at Klauea Volcano, the Honolulu Star-Advertiser chronicles that 35-year span with over 200 photos, many from Star-Advertiser photographers who covered the geological marvel over the decades.
Special fold-out pages introduce six phases of the eruptive activity, with stories and maps to remind readers of the events and how they impacted the surrounding communities.