Summoned: Poems (Paperback)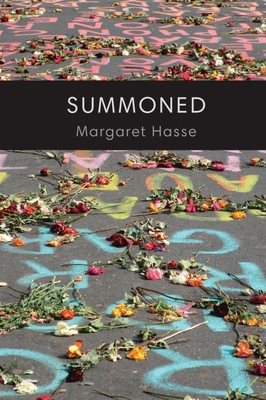 Description
---
In her new collection of poetry, Hasse explores the sorrows and delights of daily life through narratives and ruminations enlivened by her lightning-quick imagination and her care in choosing just the right detail to achieve the desired effect. Her attention ranges widely, from the distant past, seen through a filter of nostalgia (as in Summer of Love, 1967 and Marijuana) to the humor and acceptance of aging that enliven the present, as in Medicare Birthday and After a Fall. Alongside such descriptive pieces we also come upon moments of reverie, as when, in Summoning My Dead Mother, Hasse inexplicably sees her mother at the kitchen table eating toast with honey--not her typical breakfast. The poem ends as mysteriously as it began: she's insubstantial as wind / that stirs a willow tree / washing its long hair in lake water / and blooming for the bees.
The natural world, from butterflies to moose, makes repeated appearances; more challenging is the sequence of poems scattered here and there throughout the volume that Hasse labels Another Day of Being White. Being the adoptive mother of two African American children gives her an unusually deep and personal perspective on the crosscurrents of inequity and strife that continue to weaken our social fabric.
Summoned is Hasse's sixth full-length volume. As poet Connie Wanek wrote: Where else will we find--not necessarily answers, but the right questions? Are people good? Is there a God? How far does empathy extend? In Hasse's work, humor and grief often share the same neighborhood, street, house, room, soul.