Boy (Paperback)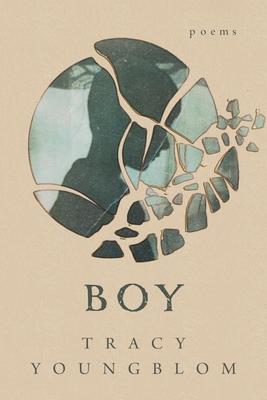 Description
---
A poetry collection focused on grief and the many ways it can impact a family.

The death of a youngest child. An alcoholic and distant father. A grief-stricken family. A tentative faith. These are the building blocks of Boy, a sequence of poems that explores how death and loss color memory and influence the ways family members relate to each other and to their shared history.

Inspired by the death of her own younger brother, Tracy Youngblom has written a poetry collection that serves as a companion to grief. This book is for those who love poetry and those who are intimidated by it, those interested in the way childhood experience shapes life, and those interested in the psychology of addiction.
About the Author
---
Tracy Youngblom is the author of two chapbooks, Driving to Heaven and One Bird a Day, and one full-length collection, Growing Big. Her poems and prose have been published in Shenandoah, Wallace Stevens Journal, Big Muddy, DMQ, Cortland Review, St. Katherine Review, Blue Mountain Review, and North Dakota Quarterly, among other journals. She lives in Minneapolis and teaches English at Anoka-Ramsey Community College.
Praise For…
---
"'I cried into a plaid shirt,' Tracy Youngblom writes about the funeral of her younger brother. 'Even / birdsong tacked to air scratched / our ears.' Defiantly observant, fiercely intelligent, we meet the speaker of this book-length sequence as the pre-teen middle sister watching her family crumble and, decades later, as the mother of her own boys grappling with the past's 'fragmented, mosaiced / wreckage.' Youngblom pulls no punches here. In her thoroughly engrossing narrative, we find not elegy, but the powerful and intimate chronicle of a woman seeking answers."
— Annie Kim, author of 'Into the Cyclorama' and 'Eros, Unbroken'

"When Tracy Youngblom is a child herself, her younger brother dies, in a quick and utterly random accident. And then—the world goes on. This is the intimate and unvarnished truth of how that happens in a family, and the reality is so much more complex and varied than you could imagine: cold, desperate, cynical, cyclical, beautiful. Somehow Youngblom creates poems that are both unflinching and exquisite—just please read this book, you will never forget it."
— Kirsten Dierking, author of 'One Red Eye,' 'Northern Orchards,' and 'Tether'