The Club (Paperback)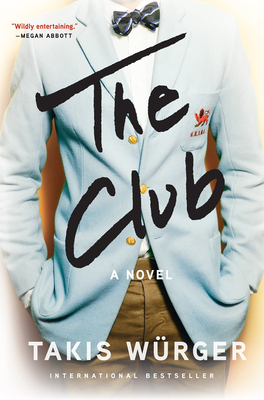 $16.00
Email or call for price
Description
---
A runaway bestseller in Europe, The Club is a blistering novel set around an elite all-male dining club at Cambridge University, a page-turning story of privilege, power, and retribution
As a boy, Hans Stichler enjoys a fable-like childhood among the rolling hills and forests of North Germany, living an idyll that seems uninterruptable--until two disasters change his life forever. He falls into the guardianship of his eccentric English aunt Alex, who invites him to come to university at Cambridge, where she teaches art history.
Alex will ensure his application to St. John's College is accepted, but in return Hans must help her investigate a secretive Cambridge institution known as the Pitt Club. The Club has existed at Cambridge for centuries, its long legacy of tradition, privilege, and decadence largely unquestioned. As Hans makes his best efforts to prove Club material, including training for the university boxing team, he is drawn into a glamorous world of debauchery and macho solidarity. And when he falls in love with fellow student Charlotte, the stakes of his deception are raised. For there are dark secrets in the Club's history, as well as in its present--and Hans soon finds himself in the inner sanctum of an dangerous institution, forced to grapple with the notion that sometimes one must do wrong to do right.
A provocative and timely novel from a highly regarded young writer, The Club is an invitation into a world behind closed doors, one of long-held secrets, hallowed history, and toxic behavior.