We love all our books, of course, but we can't help loving some of them just a little bit extra. Here, then, is an idiosyncratic list of our favorite books of the past year.
Riley
As I tell everyone that picks up a copy of anything written by Zora Neale Hurston, she was the entire reason that I majored in Anthropology in college and this work here explains exactly why. The first renowned black woman to be an anthropologist Hurston displays a new methodology of study that has created new avenues for anthropologists of color that preserve the parts of history that might have been lost under the washing of white supremacy. The use of the subject's dialect was the controversial aspect that prevented this ethnography from being published initially but humanizes the victims of the Trans-Atlantic Slave Trade to showcase the traumatic impact of being stolen into slavery. A must read for more reasons than I'm given space to display here.
Keelin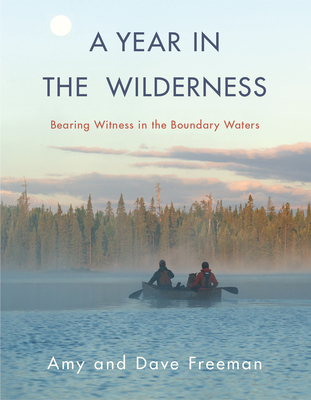 A Year in the Wilderness: Bearing Witness in the Boundary Waters
Amy and Dave Freeman
Here's a book that manages to combine a good adventure story with stunning photographs while doing the important work of calling attention to the imminent and very real threat of proposed sulfide mining at the edge of northern Minnesota's Boundary Waters Canoe Area. To increase public awareness of the relentless efforts by foreign companies to allow copper-nickel mining in the watershed of the BWCA, the Freemans spent an entire year traveling there by canoe and dog sled. Their book is a labor of love; it invites the reader along on their fantastic adventure, provides context for the environmental issues at stake, and powerfully illuminates the need for preservation and stewardship of natural places. It will be a welcome addition to the libraries of wilderness enthusiasts everywhere.
Jason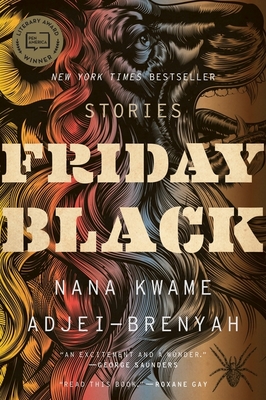 Friday Black
Nana Kwame Adjei-Brenyah
Pretty sure you have never read a book like this. Think George Saunders meets Ta-Nehisi Coates set in a dystopian near future a la 'Black Mirror'. The surreal short stories in this collection from newcomer Nana Kwame Adjei-Brenyah, present a powerful indictment of racism, consumerism, classism and other social ills in funny, strange and horrifying ways. Sometimes you laugh, cry and are sick to your stomach all on the same page. Kind of like the holidays.
Kathy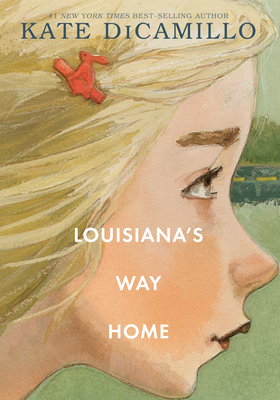 Louisiana's Way Home
Kate DiCamillo
Kate DiCamillo's newest book, Louisiana's Way Home, reconnects us to delightful and complicated Louisiana Elefante with humor and compassion. As Louisiana searches for her long-lost family and her own true identity, old friends, instantly-loveable new acquaintances, and some mean people, too, help her realize just how beautiful the world really is and how forgiveness helps us discover who we are and what matters most. A story with hoots of laughter, a few scary bits, and heart and soul for kids and also for you and your book group.
Jean
You just can't make this stuff up! The Pulitzer Prize-winning author tracks the sensational rise and fall of the 2004 multi-billion dollar Silicon Valley biotech startup Theranos. The company's blood testing device promised to revolutionize the field of medical testing. The technology never worked but before the false claims were finally exposed, founder Elizabeth Holmes kept money flowing into the company for 14 (!) years by seducing investors with promises of huge profits. Engrossing investigative reporting of fraud, deception, greed, and legal intimidation in one of the biggest scams in Silicon Valley history--it reads like a psychological crime thriller.
Joe
"One of the greatest writers of our time" Toni Morrison
An important book by one of the greatest of American artists. A never before published manuscript about a man who was one of the last slaves known to make the transatlantic journey. Powerful and necessary. Hurston's skill as an anthropologist, historian, writer, listener, and witness shows throughout. A vital book in the cannon of this important writer. Must read.
Lorrie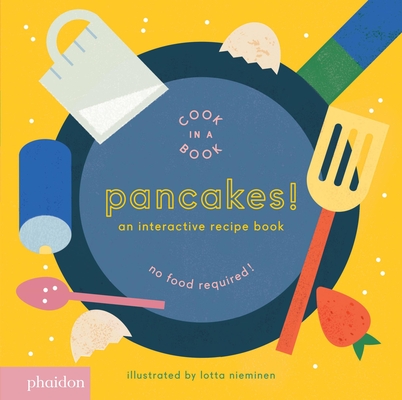 Pancakes!: An Interactive Recipe Book
Lotta Nieminen
Pancakes! Who doesn't like pancakes? This interactive charming board book cooks up smiles and a trip to the frying pan.





Jacob
Washington Black is an expansive adventure novel in the Vernean mold. It's a compelling commentary on the history of science, a history that too often writes out the contributions of researchers of color. Lyrical yet rooted firmly in the horrors of plantation slavery, epic yet deeply psychological, this novel will delight and challenge everyone from your precocious preteen to your history-buff great-uncle. Plus there's a giant flying machine--- what's not to love?
Albert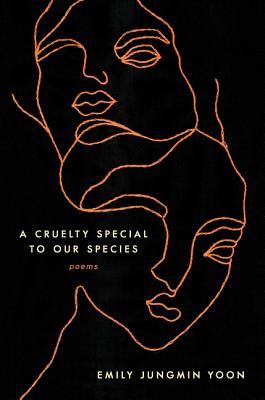 A Cruelty Special to Our Species
Emily Jungmin Yoon
This book bleeds beauty. Emily Jungmin Yoon explores the female Korean body as it learns to expect and escape notions of "comfort." She focuses on sexual violence, and through her wrenching language, she confronts a male history commodifying women.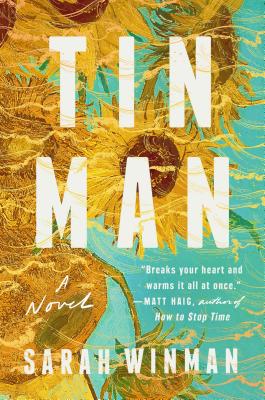 David
Tin Man
Sarah Winman
Michael loves Ellis, Ellis loves Annie, and Annie loves them both. Yet Sarah Winman's blistering novel Tin Man is anything but the usual love triangle. Instead, Winman asks us to consider what remains of love after its object is gone. She crowds this spare little book, set in London, Oxford, and the south of France, with vivid portraits of loss and mourning. At once terse and expansive, Tin Man is a firework flashing in the night--gone too soon but burned forever into the reader's memory.